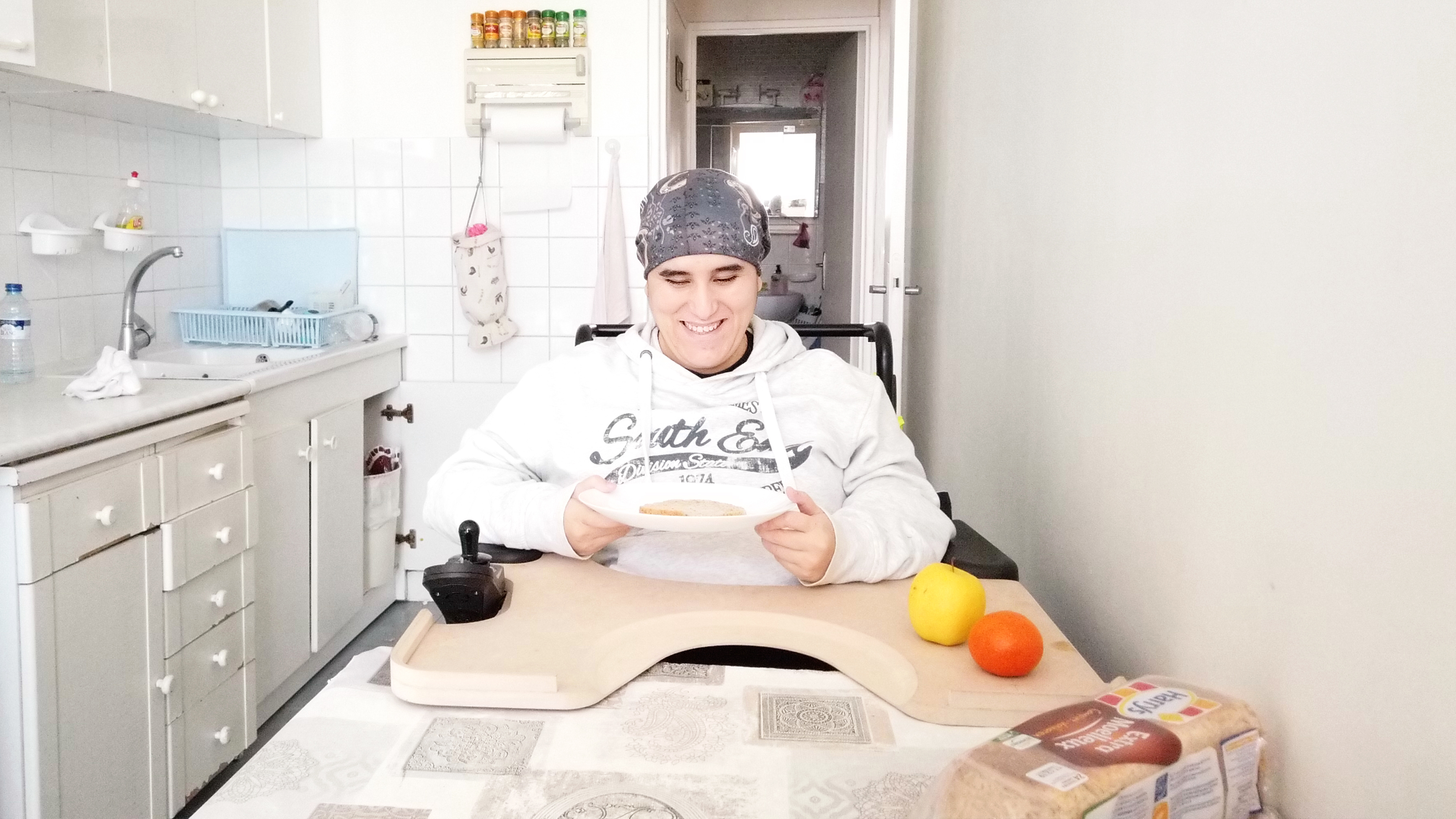 Hackability Space
plateau amovible pour fauteuil roulant
Che problema risolve?
We are developing a wheelchair tray allowing the user to recover some of his autonomy especially around cooking and eating, despite a heavy handicap .
Come funziona?
The tray is designed to be easily fixed to a wheelchair by the user herself. It has a large indentation on the front to load a plate and borders on sides to prevent things to fall. the tray is locked by the chair joystick. It can be lift and move around to eat, work on laptop or slice vegetable for example. The feet also allow Nassima to use it at bed.
Come è stato fatto?
The tray is made out of varnished mdf at this time. It has been cut with a cnc milling machine and then glued together.
We started with a field survey at Nassima (suffering from myopathy) and observed her various activities as well as the solutions she has already found to manage her disability. Then we conducted an interview with her to find the best solution for her needs. The answer is a tray that she can lock herself on her chair and that allows her to load her meal on to move home, make a meal tray in front of his TV or mince vegetables. The tray is also equipped with feet to allow her to have breakfast in bed for example.